CANINE ENRICHMENT WORKSHOPS
Introducing Canine Enrichment into your dog's life will help to promote calmer behaviours, will boost your dog's confidence and will create better well-being.
These activities help to build the ond between you and are a great way of interacting with your puppy without them getting silly over-excited and nipping/biting!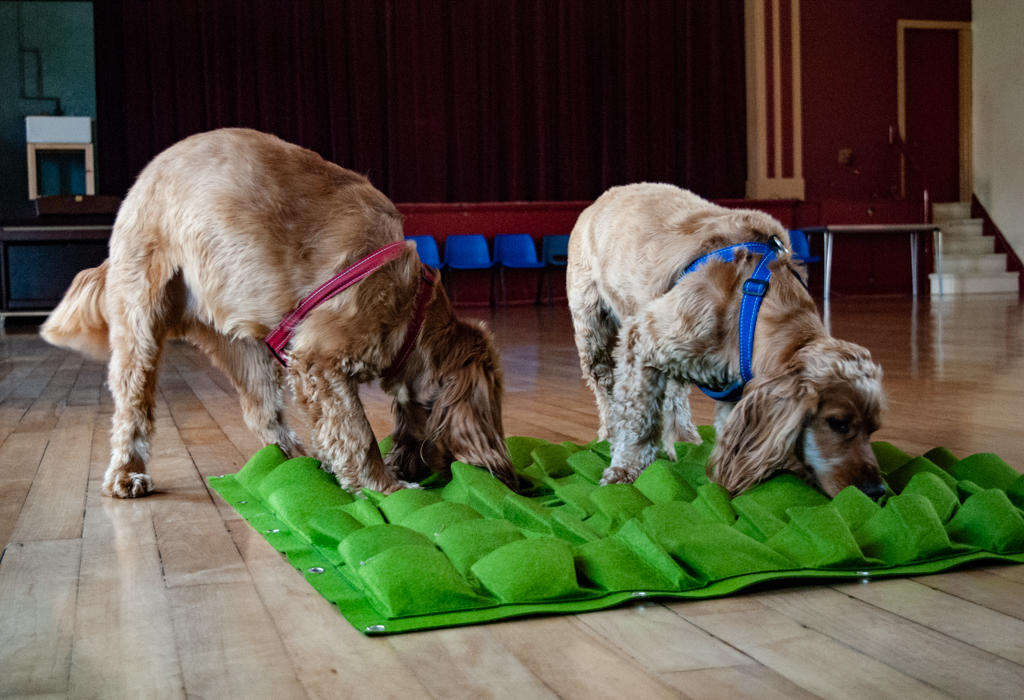 Our Enrichment Workshops are Perfect for:
- Excitable/hyperactive dogs of all ages
- Excitable, nippy, high energy puppies
- Dogs that are chewing due to boredom
- Anxious or reactive dogs
- Dogs that need stimulation / a job to do
- Building important cognitive skills


Topics Covered
- Learn all about canine enrichment and how it will benefit your dog, regardless of their age!
- Discover a HUGE range of products that you can use.
- How to get inventive with brain games at home (LOTS of ideas for you!).
- An introduction to Scentwork - learn a great foundation exercise that you can do at home.
- An introduction to Free Work - think treasure hunts for your dog!
- How to set up a fun Free Work area - item inspiration included!


You will also receive a full set of training notes detailing all of the topics covered so that you can refer back to the info at your leisure.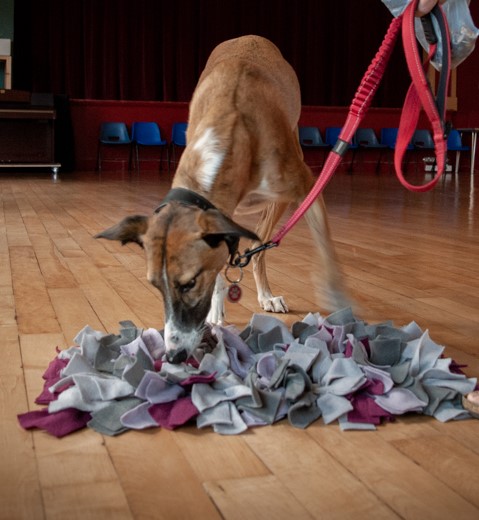 Workshop Details
Our Canine Enrichment Workshops are discussion based (your dogs can have a day off!) so are perfect for running via the online platform of Zoom, meaning that you can enjoy the session via the comfort of your own home!

You don't even have to have your camera on if you don't want to! As long as you can hear and see Emma running the session, you're good to go!

Each workshop is 90 minutes long and costs £20.
UPCOMING WORSHOP DATES:
If you would like to be added to the waiting list for our next workshop, CONTACT US.