PUPPY CRATE TRAINING WORKSHOPS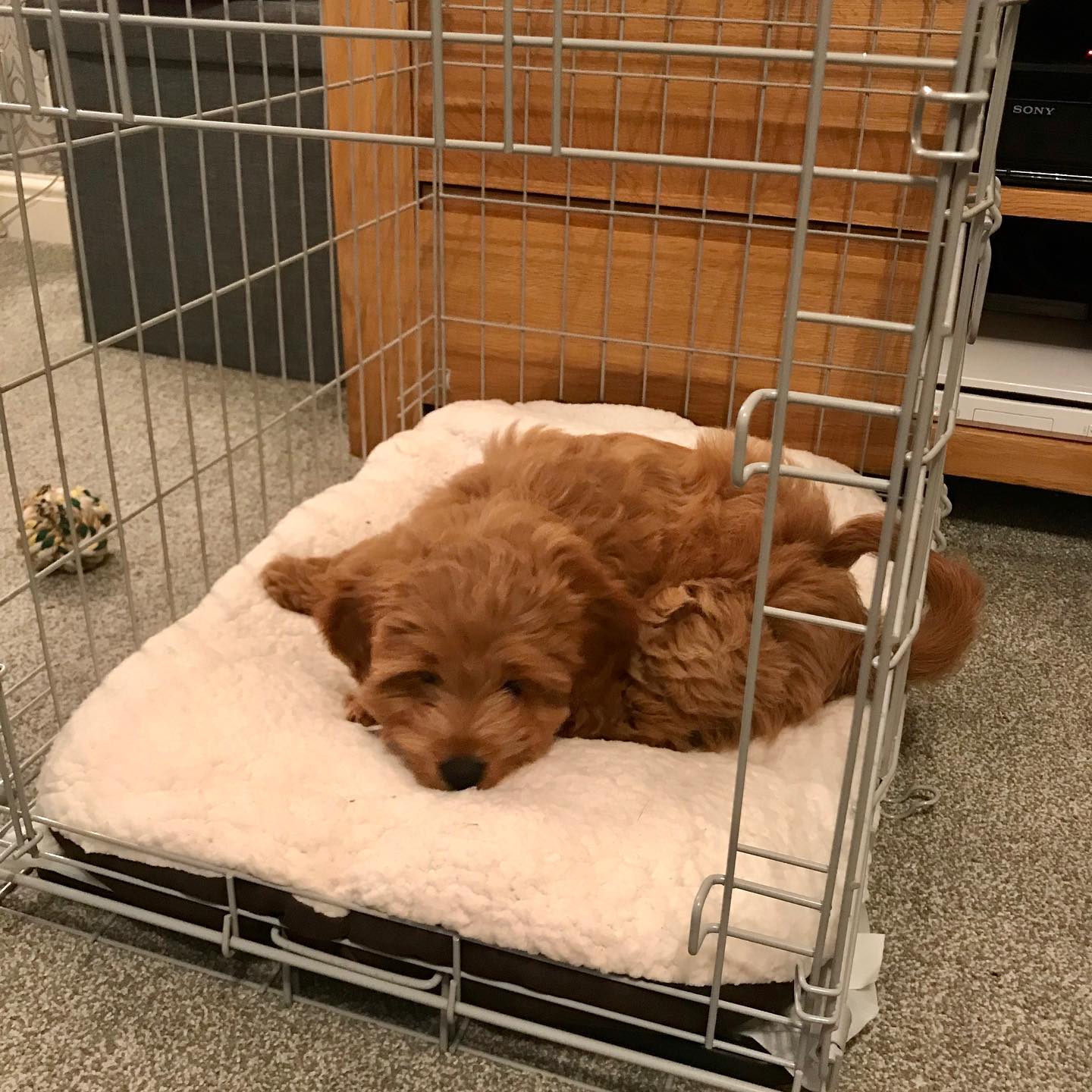 Have you recently welcomed a new puppy into your home? Are you struggling with their crate training?
Or perhaps you are soon due to welcome a new puppy home and you want to be prepared in advance!
Leaving a puppy to 'cry it out' in their crate is the WORST thing you can do! Often, puppies need guidance and training to help build positive associations with their crate. They won't simply 'get used to it' - their anxiety and stress just increases over time.
The good news is that we have devised a workshop specifically to help you which runs via Zoom so you can attend from the comfort of your own home!
The first half of the session will be discussion-led and the second half of the session will be practical, which will give you the chance to have a go at some crate training exercises to help your puppy to build confidence and positivity with their crate.
Get your puppy off to the best start in life possible!
Topics Covered
- Thinking about your individual goals for your puppy in their crate.
- Seeing things from a puppy's perspective - what is going on internally - the importance of emotional state.
- Crate setup for comfort and secutiry - including the right location!
- How to manage the crate during the first few nights/days when puppy first arrives home.
- Training for success - setting your puppy up to succeed rather than creating long-term anxiety and distress.
- How to manage working from home/daily life with a non-crate trained puppy - interim management strategies.
- Practical training exercises to have a go at during the workshop and then to go away and work on.


You will go away from the workshop with a structured plan for how to develop a happy and content crate trained puppy. You will also receive a full set of training notes detailing all of the topics covered so that you can refer back to the info/training exercises at your leisure.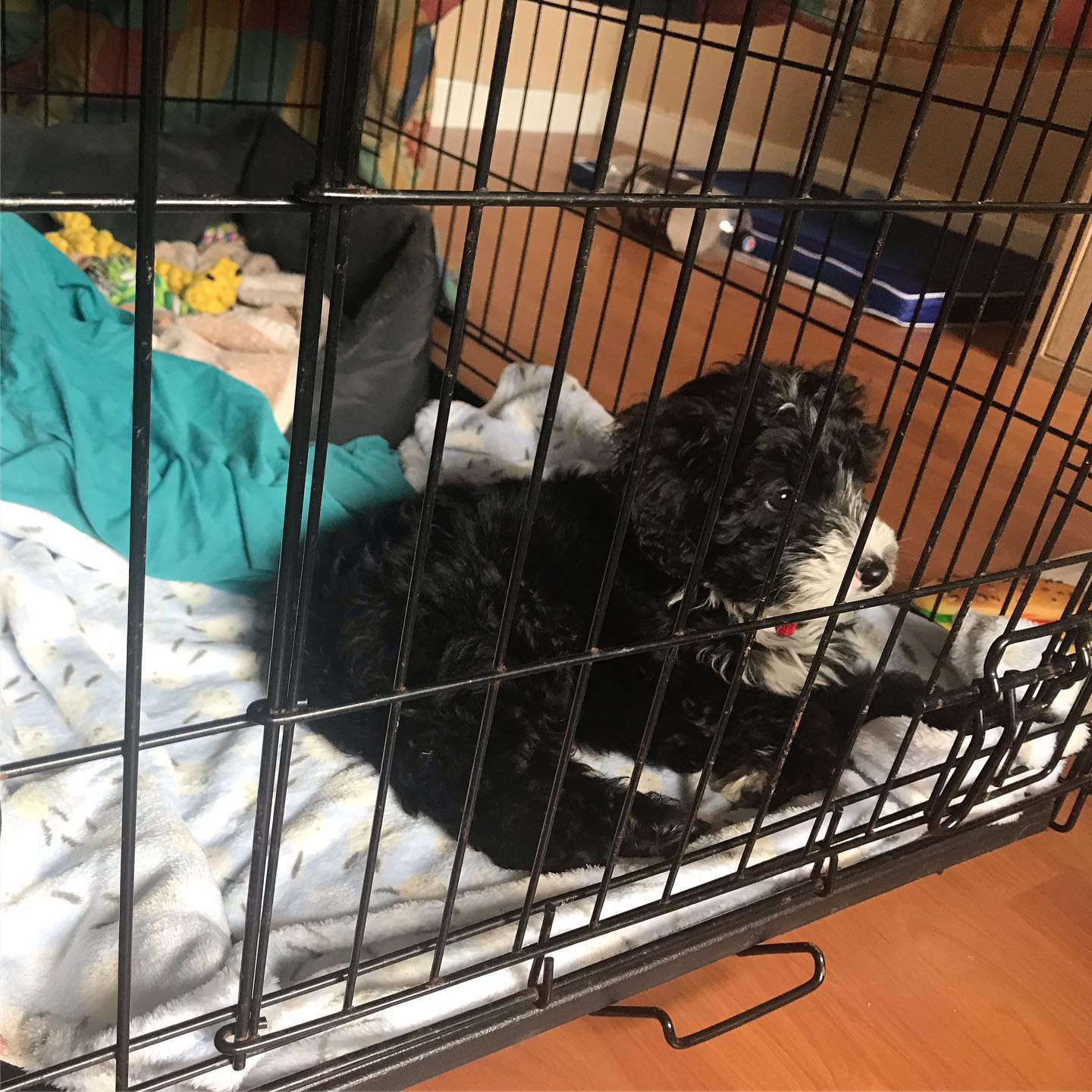 Workshop Details
Our Puppy Crate Training Workshops run via the online platform of Zoom, meaning that you can enjoy the session via the comfort of your own home!
This also means that when it's time to have a go at the crate training exercises with your puppy, they are comfortable in their home environment with their individual crate setups and will respond best to the training.

Each workshop is 90 minutes long and costs £20.
UPCOMING WORSHOP DATES:
Our next workshop will run on Wednesday 31st March at 6:00pm - 7:30pm. BOOK NOW