ONE TO ONE TRAINING
Our private one to one training sessions are tailored to work specifically on topics you may need a helping hand with.
During these sessions, Emma will work with you and your dog to help overcome the things you are struggling with and will help you to better understand your dog. She will assess why your dog is behaving in a particular way and will show you how to teach new acceptable behaviours.

COVID-19 UPDATE:- We have now resumed our one to one training with stringent social distancing caveats. At this time we are still not entering people's homes, so sessions must either take place in secure gardens/back yards or in public spaces depending on the topics we are addressing.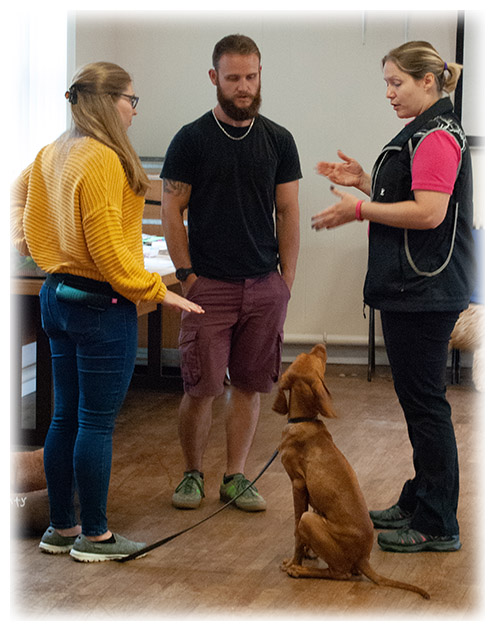 Common topics include:
- Teaching your dog to pay attention to you
- How to build the bond with your dog
- Managing over-arousal (excitement) in different situations
- Teaching various obedience commands such as sit, lie down, stand, leave, drop
- Teaching self-control (i.e. settles, waits and stays)
- Teaching polite greetings to humans and other dogs
- Effective recall / Solving recall problems
- Teaching your dog not to pull on the lead
- Managing over-excitable behaviour in the home (i.e. jumping, mouthing, excess energy)
- Activities and games that will help you build a better connection with your dog
- Building confidence
- Crate training
- Toilet training problems
- Socialisation advice
- Travel problems
- How to manage mouthing, chewing and nipping